Makryham is belonging to usyukuro label
×
[PR]上記の広告は3ヶ月以上新規記事投稿のないブログに表示されています。新しい記事を書く事で広告が消えます。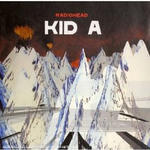 We have feeling neither like nor hate about Radiohead .
However,We think Radiohead seems overrated band.
Have you ever heared All Radiohead radio station?
Anyway It seems Jeff Buckley could easy get crossing
line between various elements.It sounds mild modal .
Radiohead tried same attempt but failed to sound modal.
especially when both compared about dealing with jazzy element.
Also about dealing with world music elements,
we like called post-rock band like aqurium ,laibach ,saraayers,rasa,
kino,dead can dance, Amberasylum,kolsonzlgn,ofcouse Jeff Buckley ,etc
rather than Radiohead.Also about dealing with modern or experimental ,
we want no make refference ,reffer it what you want ,for example,cage,
feldman, nono,berio,etc.And then,Thier computer sound is boring for us.
we remember Oval asserts all technology music in poverty.
PR
カレンダー
| S | M | T | W | T | F | S |
| --- | --- | --- | --- | --- | --- | --- |
| | | | | | | 1 |
| 2 | 3 | 4 | 5 | 6 | 7 | 8 |
| 9 | 10 | 11 | 12 | 13 | 14 | 15 |
| 16 | 17 | 18 | 19 | 20 | 21 | 22 |
| 23 | 24 | 25 | 26 | 27 | 28 | 29 |
最新コメント
[03/15 gaeldvora]
[03/15 kordellsti]
[03/15 raedemandi]
[03/06 tycecrowe]
[03/06 egertonnut]
最新記事
(02/01)
(02/21)
(05/06)
(03/18)
(11/21)
最古記事
(11/28)
(12/02)
(01/23)
(02/02)
(02/21)